CHALLENGE
Seed Incorp, the developer and builder responsible for Casa Jardim Experience [a high-end horizontal condominium project in São Paulo], wanted to take advantage of a recently started partnership with the architect and influencer Dudi Duarte, well known for her projects in the homes of brazilian famous people, to publicize the model home of one of the condominiums that was about to be delivered.
INSIGHT
what goes through an architect's mind during a project? what if we could hear what your conscience says? these were the questions that gave rise to Diário da Dudi (Dudi´s Diary), a webseries divided into 3 episodes, which has as its narrative humorous conversations between Dudi and his "voice of conscience" during the decorated house project.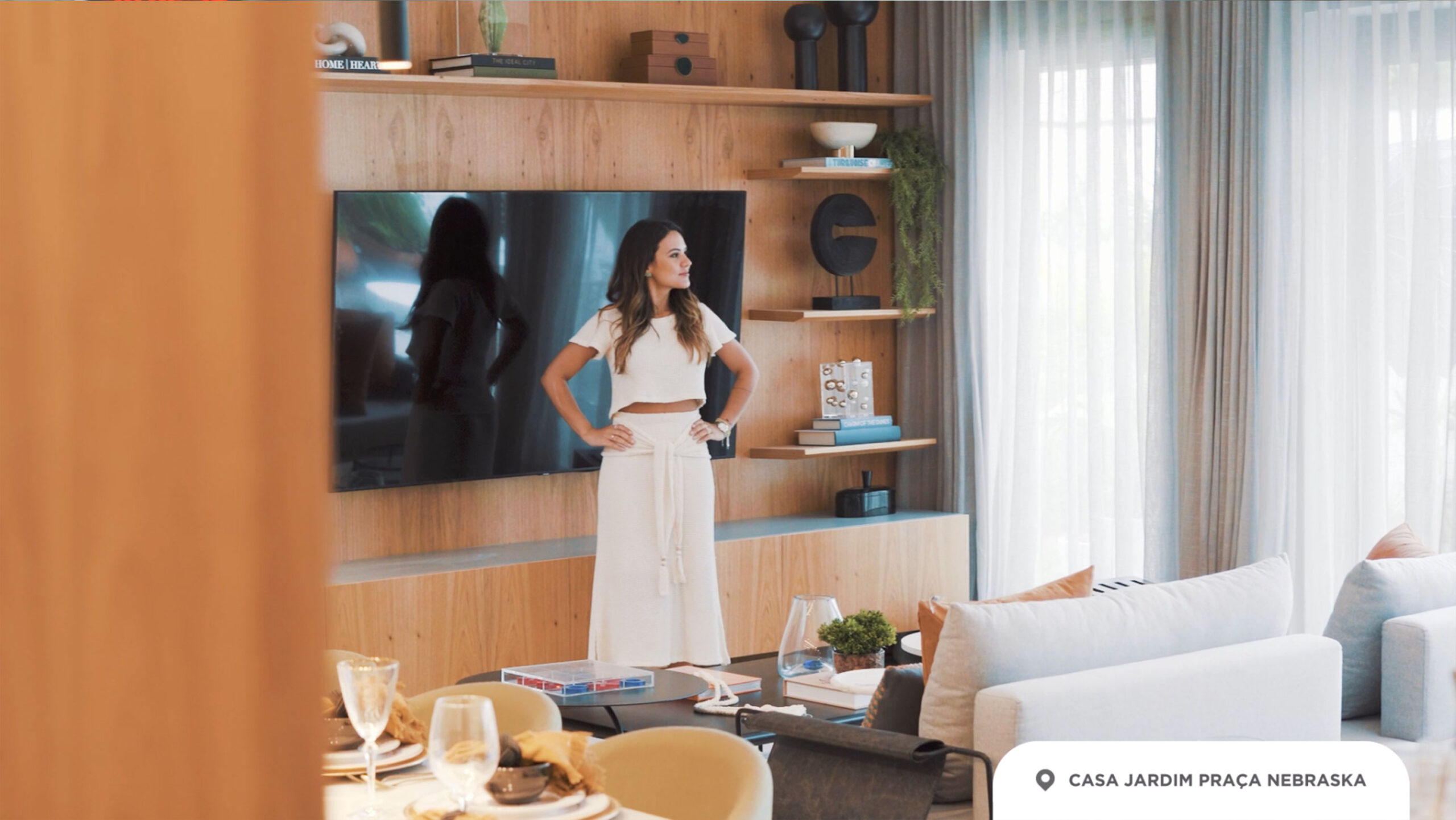 SOLUTION 
we worked from conception and scripting to complete production of the webseries, in addition to the entire social media strategy, which reached 78 times the average reach of the account compared to other content in the same period.
RESULTS
in total there were more than 54K PLAYS in the 3 episodes, a huge success for an account that was starting to work in social media. check out the episodes below:
CREATIVE DIRECTION
Bruna do Carmo
Henrique de Moraes
ART DIRECTION
Thomas Souza
Mariane Hibari
SCRIPTS
Bruna do Carmo
Bruno Andrade
EXECUTIVE PRODUCTION
Bruno Andrade e DZK Filmes